Enjoy three full days of all organic clean eating. Carefully crafted for vibrant health by a team of nutrition, wellness, and herbal professionals.

---
Our cleanses are not restrictive. You receive three balanced meals per day, snacks, herbal teas, supplements and a daily schedule to make sure your body is on track and receiving all of it's nutritional needs.

---
As always our food, beverage and herbal ingredients are all organic, seasonal (and local when possible). Every cleanse package is handmade with love and intention the day before pick-up or delivery.

Our cleanses are tailored by health, nutrition, and herbal professionals to make sure you're receiving all the benefits of our anti-inflammatory detoxification and women's hormonal balancing programs.

---
Along with the food you receive a packet that explains all of the individual elements included and exactly why they were incorporated for your health. You are also linked to our private online Facebook group where additional movement, mindfulness and herbalism classes are added along with a community forum for fellow cleansers.

"Cleansing is something that just about every culture has built into their traditions. Our Ancestors recognized the importance of cleansing and as the ages unfolded we have learned even more about the value of cleansing from scientific and health perspectives. Our cleanses at The Wells are full of foods that are clean and easy to digest, as well as foods and herbs that support our body's natural cleansing and detoxing pathways. By allowing our bodies a break from foods that may be hard to digest and taxing to these important systems, and providing foods and herbs that support our functions, our cleanses help you be and feel clean with ease."
- Madeline Mindich of The Wells
The Wells x Linda C.

Created for women by women.
The Wells x Abby's Food Court

To remind you how good it feels to feel good.

Life stressors, environmental toxins, and age can play havoc on our hormones. Brain fog, weight gain, anxiety, mood swings, night sweats are just some of the effects of hormonal imbalance.
Eating Healthy for your Hormones is a gentle three day cleanse to nourish your body and mind, allowing it to feel energized and refreshed, while helping to restore hormonal balance.
This cleanse includes naturally gluten-free, dairy-free meals, and is packed with herbal support, online resources and exclusive content from our wellness team.
The Nourishing Cleanse is a food & herb based cleanse that provides three-full days of complete meals that give your body nothing but nourishment. This cleanse helps restart and refocus the way you eat, easily eliminating anything but super clean and nourishing foods. This deliberately curated eating package plus The Wells Herbal Cleanse Kit, gives your body everything it needs to detoxify safely and comfortably.
This cleanse includes naturally gluten-free, dairy-free meals, and is packed with herbal support, online resources and exclusive content from our wellness team.
What to Know About Cleansing
"Although our bodies are, for the most part, capable of detoxing on their own, it's a great practice to engage in a gentle cleanse when you need a refresh. If you feel a bit sluggish or lethargic, or you notice your digestive system is off (i.e, you're bloated, constipated, never satisfied), it's time to give extra support to your body's natural detoxification systems - the liver, kidneys, and intestines.
In general, cleanses can be very restrictive and hard to implement. Instead of being about deprivation, we filled the cleanse with a specially curated menu and daily practices to nourish every cell in your body. It was important that we make the meals with the most nutrient dense, delicious plant-based ingredients that support your body to function optimally. And, it was equally as important that we include educational components so you understand why we are feeding you this way and why we encourage you partake in certain mindful practices.
We wanted this cleanse to remind you how good it feels to feel good! In only three days, you can experience feeling better- more energy, less digestive upset, calmer and more connected to your food."
- Abby Cannon of Abby's Food Court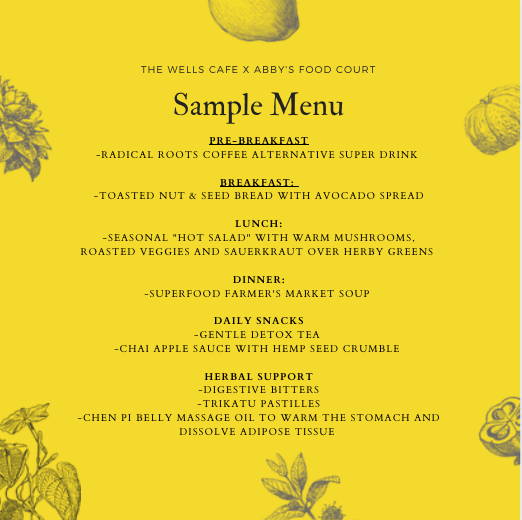 Bundle Cleanse Packages and Save!
Cleanses are currently running on a community schedule twice a month.
We can mail you a DIY cleanse kit. Choose your cleanse, and we will send you all the pantry items and herbal products you will need, as well as a downloadable e-book with the fresh ingredients list and recipes cards for you to enjoy assembling on at home and on your own time!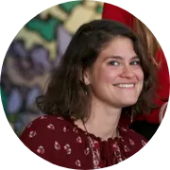 Madeline Mindich is a Licensed Chinese Medicine Practitioner and Acupuncturist from Bastyr University. She is a birth and postpartum doula and specializes in herbal medicine, anti-inflammatory nutrition pregnancy, hormonal balance and surgery support. She is co-founder of The Wells.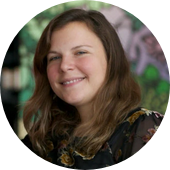 Emily Berg is a Certified Herbalist from Heartstone Herbal School. She specializes in teas and tonics that treat the nervous, digestive, and adrenal systems. She is a horticultural design and grow specialist along with being co-founder of The Wells.
Abby Cannon is a Registered Dietician who specializes in women's health, pregnancy and postpartum nutrition. She is a low-waste lifestyle and sustainability expert and the founder of Abby's Food Court- IG: @abbysfoodcourt abbysfoodcourt.com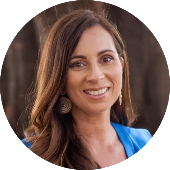 Linda Chondrogiannis is a Culinary Nutritionist and Certified Holistic Health Ccoach from the Institute of Integrative Nutrition. She specializes in hormonal balancing for women and whole foods as medicine. She is also the Wellness Concierge at the Roslyn Salt Cave.- lindacwellness.com

Never cleansed before or have questions?
We're happy to help.